Jane Williams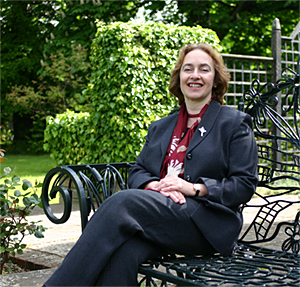 Jane was born in India, one of five sisters, and read Theology at Cambridge University before going on to work in theological publishing and education.
She has published, amongst other things, Bread, Wine and Women (with Sue Dowell), Perfect Freedom, Lectionary Reflections, Approaching Christmas and, more recently, Approaching Easter. She has also written a Sunday readings column for the Church Times.
Jane now works as a Visiting Lecturer at King's College London, as a Lecturer at the St Paul's Theological Centre, and for Redemptorist Publications.
Jane and Rowan have been married since 1981 and together they have a son and a daughter.