Launch of 'Life-Widening Mission: Global Anglican Perspectives'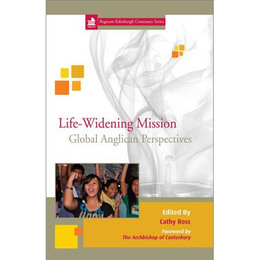 Sunday 28th October 2012
The Archbishop of Canterbury launched the book "Life-Widening Mission: Global Anglican Perspectives" at the Holy Trinity Cathedral in Auckland on Sunday 28 October 2012 at the 15th Meeting of the Anglican Consultative Council.
The book is the product of the reflections of six young Anglicans who were part of the delegation that attended the Edinburgh 2010 World Missionary Conference, and offers their experiences of that conference and other events in the light of the Five Marks of Mission. The major chapters of book are written by the young Anglicans who represented the Anglican Communion at the Conference in 2010, and who came from the Provinces of Brazil, Central Africa, Hong Kong, Kenya, Southern Africa, and The Episcopal Church (USA). Irene Ayallo, one of the six young Anglicans, who represented the Anglican Church of Kenya at the Centenary Conference and contributed to this book, was present in Auckland to speak at the book launch.
In commending the book, the Archbishop said, 'It is a book immensely hopeful for our Communion, immensely positive about our Communion, and I think for all of us here at the ACC, one of the richest resources we are likely to have at this meeting and beyond.'
Dr Williams added, 'I am truly delighted that this book has come out of that very important experience of Edinburgh, and it is a great privilege and delight for me formally to declare it well and truly launched.'
---
Dr Williams met the young Anglicans at Lambeth Palace in 2010, when they shared their experiences of their time at the Edinburgh 2010 World Missionary Conference. More about this occasion here.