Archbishop's New Statesman magazine interview
Monday 22nd December 2008
The full text from James Macintyre's interview with Dr Rowan Williams - published in the 22 December 2008 issue of New Statesman magazine.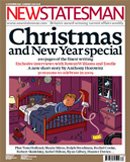 Over the course of a turbulent year the Archbishop of Canterbury had a series of meetings with James Macintyre during which he spoke about sharia law, capitalism, the disestablishment of the Church, and his love of The West Wing.
On a bleak afternoon in November, a delegation of senior religious leaders from Britain filed out of an exhibit room at Auschwitz in Poland. One man stopped, and stayed staring intently through the glass. Before him was a mass of human hair from those killed in the gas chambers. This man was Dr Rowan Williams and he was praying, silently.
Asked to write an inscription at the memorial, he chose words from Psalm 130: "Out of the depths I cry to you, O Lord. Lord, hear my voice!" Dr Williams walked around the former Nazi extermination camp, a remote figure, keeping a ring of space around him. After the first round of exhibits, one of the party tried to speak to him. He merely shrugged and shook his head; there was nothing adequate to say.
Williams was on a trip to the site, organised by the Holocaust Educational Trust, with nine other faith leaders, including the Chief Rabbi, Jonathan Sacks, with whom he talked intensely on the plane on the journey out from London while almost every other passenger slept. The two men have become good friends, and the Chief Rabbi compares their relationship to that of their predecessors, William Temple and Joseph H Hertz, who co-founded the Council of Christians and Jews in 1942. "I have the greatest respect for the Chief Rabbi - a public intellectual," the Archbishop said. "And because he has sometimes found his own community hard work . . . we do occasionally compare notes, dot dot dot."
That "dot dot dot" is something of a characteristic understatement. Several weeks later, we are in a private room at Lambeth Palace reflecting on what has been not just the most testing year in his term at Canterbury, but arguably one of the most difficult for Anglicanism since the Reformation.
Against the odds, Williams succeeded in raising the sights of his church beyond the destructive, inescapable issues of sexuality and gender, despite the best efforts of extremists on both sides to disrupt the ten-yearly Lambeth Conference, over which he presided in late summer. Apocalyptic scenarios were predicted at the time, such as that we were witnessing the beginning of the break-up of the Anglican Church. In the event, by gathering the bishops into Canterbury Cathedral in the days preceding the conference, and preaching a series of revelatory sermons, he won them over, to the point where, by the end of that process, they gave him a spontaneous, unanimous standing ovation. Conservatives and liberals embraced and previously sceptical bishops spoke of a "new Pentecost".
Months later, the Archbishop is too modest to take the credit for what happened. "I wanted the conference to begin by people being together in a way that wasn't about arguing and issues, but just recognising their roots, and I think the cathedral did a lot of work."
Modesty is one of his defining traits. Rowan Williams, whom both critics and allies agree is marked by a rare humility - and even that most elusive of qualities, "holiness" - is said by those who know him to be something of a reluctant Archbishop of Canterbury, called to service by faith, not ambition. "I'm always tempted to say that anybody who wants to be Archbishop deserves to be," he said at our first meeting at Lambeth Palace in October, indicating that any hardships the job entailed were unavoidable. This would be the first of several conversations I had with this private man, whom one friend has described as "a recluse with a social conscience".
We began by discussing a principle that sets Williams apart from his predecessors: a refusal to condemn. I reminded him of an interview he gave early in his time at Canterbury (he was enthroned in 2003), in which he said he would not seek to condemn or attack - say - an unmarried couple living in a flat in Kilburn, north-west London. "What I'm deeply uncomfortable with, I think, is saying things that really don't change anything, that don't move things on," he says now. "So much of the language that we use about scapegoats - whether it's the couple in Kilburn or whatever - doesn't change anything. It makes people feel safer, but it doesn't make the vulnerable feel any safer. And I am very worried about the morality of simply sounding off.
"Now I realise that's not very popular in all quarters. People feel, you know, 'Why don't you give a clear defence of Christian moral standards?' There are contexts in which you can do that - and I am actually rather old-fashioned about some of these issues - but saying it loudly and aggressively in public doesn't change it. The only effect it has is to increase suspicion and fear of people who already have enough problems."
One friend suggests his refusal to "speak out" is a reflection of Jesus's own approach, especially when Christ refused to answer Pontius Pilate's questions at His trial, as described in Mark's Gospel. "I think that, again, one of the things the Gospel ought to do is make us question the way we put our questions," Williams says. "So that, right throughout the ministry of Jesus as well as at His trial, a hostile person sitting there could say, 'He never gives a straight answer to a straight question: "Do we pay tribute to Caesar?"' And Jesus pushes it back and says, 'What are we really talking about?' I think it's always important to ask before we make the snap answer: what are we really talking about?"
Thirty years ago, Rowan Williams had a formative experience in Liverpool that would help define his approach as a churchman and an archbishop. "When I first went to train in a parish in the 1970s, I went to one of the worst council estates in Liverpool for a bit as part of my student experience, and the vicar said to me something I've never forgotten: 'The people here have doors slammed in their face every day of the week. I want to make sure they don't have another one slammed on the seventh.' That's a very central vision for me and that's what I try to work with."
It is a vision that helps guide him through the crises threatening his church.
The days preceding the Lambeth Conference were troubled by local difficulties, including a "gay wedding" between two vicars who then moved to New Zealand; a controversial vote over female bishops at General Synod, in which Williams voted with the losing, conservative side (in his role as mediator, he felt the need to balance the liberal position with some back-up for the conservative one), to the anger of some of his liberal admirers; and the incessant publicity seeking of Gene Robinson, the media-friendly, openly homosexual American bishop who was not invited to the conference.
"In the run-up to the Lambeth Conference the uncertainties about [the domestic gender and sexuality issues] were pretty pressing, and they filled the sky," Williams says. "But I think what I was, let's say, gambling on" - he laughs - "which is an unfortunate term in this context, was that whenever I meet people from around the communion, whenever I travel around the communion, there is a sense that there is a real investment still in the relationships.
"I think this year has been a time when some of the really good things about the last few years have borne fruit and have come up. So, visits to some of the remotest parts of the communion - to south-east Asia, to the Pacific . . . to some of the African countries: I felt that's part of what's given me the resource and the confidence to push forward in this way.
"As for whether the haunting issues go away, no, they don't, but I feel it's helpful to be able to feel, 'Well we have passed one watershed.' If your energies are consumed with firefighting, finding a clear route is not easy."
But it was the Archbishop's comments in February, on the delicate and complex issue of the application of sharia law in Britain, that caused most trauma inside Lambeth Palace. The comments were seldom reported in context, but that did not stop a rampant press pack turning on Williams. When, in a radio interview for the BBC, he suggested that aspects of the sharia relating to tribunals might be incorporated into civil law, providing an alternative means of addressing civil law disputes (as with Jewish law), the whole of Fleet Street - liberal and conservative - united in feigned horror at what the Daily Mail called "Sharia UK". The Times reported: "Insiders are wondering if Dr Williams's moral authority has now been damaged beyond repair." As the controversy intensified, there was notably little or no support from various senior bishops, and - perhaps predictably - active opposition from the Bishop of Rochester, Michael Nazir-Ali.
Eventually, after Lambeth Palace published a detailed account of what had been said over that weekend, the furore in the fickle media pack died down. As the International Herald Tribune reported in November, sharia law is now "taking hold quietly among Muslims" - and others - in the UK. And during the banking collapse the merits of interest-free, risk-averse sharia banking emerged, an irony not lost on Williams. Looking back, he says: "To quote my son [Pip, aged 12]: it was a very instructive experience. Very."
Lord Phillips, the Lord Chief Justice, said: "It was a profound [argument] and one not . . . understood by all, and certainly not by sections of the media which represented the Archbishop as suggesting the possibility that Muslims in this country might be governed by their own system . . . That is certainly not what he was suggesting." So, what was behind the venomous attacks?
"I think what it did bring home to me was the degree to which we love to have people making our flesh creep," says Williams. "The scapegoating, the anger. It's a worrying thing because it depends on keeping crisis at the forefront of everybody's mind. And actually it blocks out the ordinary, prosaic continuities. You know, ask a churchgoer in, say, a northern town what he or she thinks of their Muslim neighbours in the same street or the next street, and I should think in nine out of ten [cases] people say: 'Well, they're our neighbours - we do these things together; we don't do these things together.'"
Williams can now laugh at the episode, as can his family. When the Archbishop introduced me to his wife at a small drinks reception at Lambeth Palace in November, the sharia row came up and Jane Williams joked: "What sharia row?"
One thing you quickly learn about Williams is that he is very funny. He once said that Tony Blair was "very strong on God, very weak on irony". The same could not be said of the current occupant of Lambeth Palace. He entertains staff - who affectionately call him "ABC" in internal memos - with impersonations of the television vicar character Father Ted and sharp one-liners. "It helps to have children," he says. His favourite films are Andrei Tarkovsky's Andrei Rublev and The Muppet Christmas Carol. "As a family, we've always had a similar sense of humour, which is why regular repeats of Father Ted and Black Books are well up there. I also became a serious addict of The West Wing a couple of years ago."
Does he hope that some of the optimism of the fictional White House could transfer to the real one? "I think, like lots of viewers of The West Wing, I thought: 'Oh, if only, if only it could be like this.' And I guess that [Barack] Obama is currently suffering from a kind of West Wing syndrome. The Bartlett icon, you know."
Born in Swansea on 14 June 1950 into a Welsh-speaking family, Rowan Douglas Williams was educated locally at Dynevor School, where he excelled at Latin and his teachers realised he knew more about several subjects than they did. By his early teens, Rowan, an only child, was reading widely and writing with authority on history and religious affairs; he also began to write poetry and continues to do so, in many styles, from humorous limericks to rueful lamentations on the Latin Mass. An exceptional linguist, he was the only one to put his hand up when, on the trip to Auschwitz, a rabbi asked if anyone read Hebrew; he also reads Russian, ancient and modern Greek, Spanish, Italian, Latin, Dutch and Syriac.
He did his first degree in theology at Christ's College, Cambridge, after which he took a doctorate in philosophy at Oxford. This was the mid-1970s and around this time he would tell friends he might one day become a monk - he had decided in favour of ordination over full-time academia, and in 1977, after two years as a lecturer at the College of the Resurrection near Leeds, he was ordained a deacon in Ely Cathedral.
He returned to Cambridge that year and spent nine years working in academia and as a parish priest. To this day, his love of history and literature absorbs much of his time. He wrote a biography of Dostoevsky while on retreat in the lead-up to the 2008 Lambeth Conference. And as the author A N Wilson, a personal friend, explains: "It is interesting that most of his publications since becoming Archbishop have been either literary criticism or poetry. He has written a major book on Dostoevsky, and some stunning poems. These are a very oblique way of being Archbishop of Canterbury, but I suspect that in the long term they will be of more significance than the attempts to make American liberals agree with African bigots about the love which dare not speak its name."
While still working in Cambridge, Williams - who had attracted many female admirers at university - met Jane Paul, a lecturer in theology. They quickly became close. The serialisation of a recently published biography by Rupert Shortt* portrays Jane as light-hearted, a relief to Rowan after the intensity of some of the women he knew. This is not entirely true: she is a serious thinker and Christian - indeed, something of an evangelical. They married in 1981 and have a daughter, Rhiannon (now a teenager), and Paul (Pip).
In 1992 Williams became Bishop of Monmouth and then, in 1999, he was elected Archbishop of Wales. In July 2002, he was appointed the first ever Welsh successor to St Augustine in the See of Canterbury, the youngest person to serve in the post in nearly 200 years. He was also, perhaps, the least eager for the job.
"People who have met, spent time with, listened to, worked with or who know Rowan . . . will tell you that he is a remarkable man," one friend told me. "The deftness of his critics' dismissals may be a sign of their shallowness.
"Most of those casting judgement will not have met him. It is not just that he is the most prodigiously intellectually gifted person almost any of us will have ever met, or will ever meet, and one of the most self-disciplined (in a monastic sense) of people in respect of the daily practice of the virtues and time spent [every day without exception] in prayer - all of which is remarkable enough - it's that he applies all the extravagant gifts he's been given in love and service. He's on the job [of being a disciple] all day every day where most of us flit in and out.
"This is a man who really has glimpsed what it means to live sacrificially, non-judgementally, honestly, generously, truthfully, in touch in a deep way with the wisdom of God. Rowan is uncommon. If only we could just get used to that and enjoy the good news that he's here, he's real, and he's Anglican."
His significance is not just to Anglicans, however. Long-time observers of Williams agree that one of his strengths is his ability to "preach to the unconverted".
Asked what his message is to non-believers, in an increasingly secular Britain, he is thoughtful. "One thing which I think is always important to say, is [that] the Christian faith is essentially about a path to human maturity. It's a faith that allows you to express both your freedom and your dependence, until there's a balance. Quite often these days we don't know what to do with our dependence, and we're a bit ashamed and awkward about it, and therefore quite often we don't know how to express our freedom. Sometimes that means the emotional conflict in that sense looks around.
"The Diana [Princess of Wales] phenomenon is something to do with that: here is a iconic figure who has a magical role in people's lives, and there's an unbearable loss, and a great sort of confused outpouring which has spiritual elements in it but one mustn't too easily suppose that it's all about spiritual revival." He pauses and glances at the floor, ever reluctant to be prescriptive.
"What I most want to say to the world at large is: 'Look at Christianity carefully and what you see is this balance, between dependence on the God who created you and that sense that grace and gift are utterly fundamental, and you rely on that. And, coming out of that, a certain authority in your own life, living to live your own life, and shape creatively your own life and the life of those around you.'
"I think it's basic in the Bible. It's basic in Christian tradition. And it's where the Gospel most, if you like, hits the deep human needs."
One mysterious question surrounds the Archbishop's private view of disestablishment of the Church of England, the case for which is made by some Anglicans who believe that - perhaps as with the Labour Party and the trade unions - a split would benefit both sides and widen the appeal of a church that would be free, no longer associated with the disadvantages of being linked to the state.
When I asked the Archbishop if he recognises the case for disestablishment, he said immediately: "The answer's yes." He went on: "Because I grew up in a disestablished Church; I spent ten years working in a disestablished Church; and I can see that it's by no means the end of the world if the Establishment disappears. The strength of it is that the last vestiges of state sanction disappeared, so when you took a vote at the Welsh Synod, it didn't have to be nodded through by parliament afterwards. There is a certain integrity to that."
Yet he was clear that ultimately it is not on the agenda. "At the same time, my unease about going for straight disestablishment is to do with the fact that it's a very shaky time for the public presence of faith in society. I think the motives that would now drive disestablishment from the state side would be mostly to do with . . . trying to push religion into the private sphere, and that's the point where I think I'd be bloody-minded and say, 'Well, not on that basis.'"
He gestures towards the Houses of Parliament on the other side of the Thames from his study in Lambeth Palace. "People sometimes ask me - and it's very interesting to hear it - does being in an established Church mean you have to watch what you say? While there might be many reasons for watching what I say, being a nuisance to the people across the river is not a big consideration," he says, laughing. "It really isn't."
The "reasons for watching what I say" may include Williams's views on politics. "He really is a bearded lefty," says a friend.
Looking back at one of the stories of the year - the economic crash in western countries - the Archbishop is happy to discuss the failures of unbridled capitalism, about which he also said this year that Karl Marx was "right". "It's the moment everybody's bluff is pulled at once," he says of the banking crisis.
"It ceases to be about what we owe each other. It ceases to be about the relationship between human beings in a community, and becomes something which generates more and more air out of itself. And it's that basic unreality that I still come back to when I think about the present situation," he says.
Williams is concerned that anxiety about the "credit crunch" could distract from the wider fight against extreme poverty. "When you have this kind of crisis the people at the bottom of the heap nationally and internationally are the ones who suffer most. There will be real insecurity for people who have been used to secure jobs [here] and I think the tougher thing will be to set that real hardship against the life-threatening hardship that faces the poorer parts of the world."
If the Archbishop is exercised about social and political issues, he is relaxed about the wave of fashionably atheistic books from writers such as Richard Dawkins and Christopher Hitchens that have become bestsellers. The Archbishop, who was in New York on 11 September 2001, and got caught up in its horrors (at one point, in an incident he did not publicise, becoming trapped in the stairwell of a building he was meant to be speaking in), partly attributes this latest trend to the events of that day.
"Dawkins certainly wrote a very sharply worded piece immediately after 9/11, and I think he's still in some way trading on that capital. People say that the public needs mythical figures in every generation - the famous atheist, the loony bishop, the womanising politician. Well, Richard Dawkins has gleefully stepped into the role of famous atheist, and does it with tremendous panache."
However, he is inclined to agree with those Christians concerned about a wave of "secular fundamentalism" spreading across western Europe. "There's a very wide assumption among commentators that the secular position is obvious, the default setting of the human mind. I'm very wary of any philosophy that says, 'The default setting is clear, and if you don't find it you're slightly odd', like in the Soviet Union, where if you disagreed with the system, then you were off to a psychiatric hospital.
"We're not there, but there is this little edge sometimes that says, 'This is the natural human position and if you don't hold this position then we've got a problem with you.' It systematically ignores the constructive role of religion in art, politics, imagination. I would say to myself and other believers, don't panic about the rise of these things. Engage, as sensibly and carefully as you can, until the argument is made."
During conference, Williams led a silent "Walk of Witness" on London with the Chief Rabbi and other representatives of faith groups, in aid of the Millennium Development Goals, agreed by the UN in 2000 and aimed at eradicating child poverty. To what extent do they preoccupy him? "Really quite a lot. I think progress has been limited. I mean, of course the events of the past two years have held it back in some ways. What I'm very interested in myself is, how do governments and civil societies co-operate? In settings where you've not got very much civil-society resource, you have to take very seriously the role of churches as grass-roots providers and as educators - particularly committed, for example, to the education of women, which is a huge factor in Africa."
Many Christians feel that politicians of all parties underestimate the role of the churches when it comes to aid. "Well, I've talked to the Prime Minister about this, and other people in government and even in Washington," says Williams, with a chuckle. "I think there's some recognition that working with the churches is not about shoring up confessional institutions for their own sake; just that, in huge parts of the world, these are the organisations that people trust."
Gordon Brown met the 650 bishops on their march, pledging in a speech which impressed the Archbishop's circle: "A hundred years is too long to wait for justice and that is why we must act now. You have sent a symbol, a very clear message with rising force, that poverty can be eradicated, poverty must be eradicated, and if we all work together for change poverty will be eradicated."
At our final meeting, back inside his study at Lambeth Palace in December, Williams once more reflected quietly - almost inaudibly - on the trip to Auschwitz. "Two things that stuck with me: the baby's broken doll. What does it mean to steal the doll of a baby who's died? And the other thing was the railway track running into Birkenau, and something about the brisk industrial efficiency, by the end of the track and straight into the chambers. Just a few days before, I'd spoken to a friend of mine who lost a family, from Hungarian Jewish background. And every [exhibit], every bit of hair in front, you wonder . . .
"Nothing prepares you for it . . . When you think of the particularity of each person's different hair - texture, children's plaits . . . Hair, of course, is something you stroke. You express love, you stroke a child's hair. It's [a question of] how it takes you to a place where, instead of that, it becomes a material for making military blankets. You go to places where there have been slaughter and tragedy - Sudan, with terrible stories and terrible sights there - but it's the sort of massive rationality of it all, that this is an entire system, which is beyond words."
The harrowing visit to Auschwitz came at an especially difficult time for Williams: the Times - a frequent tormentor - was serialising extracts from Shortt's biography of the Archbishop. One extract was about the suicide of a female acquaintance at Oxford who was said at the time of her death to have been "in love" with the spiritually alluring young student. The book was launched at a party inside the Crypt at St Martin-in-the-Fields in Trafalgar Square. Most of the Archbishop's friends stayed away: the story of the suicide was too painful.
Although he did not "authorise" the book, he gave several interviews for it and answered - perhaps naively - the question about his Oxford contemporary's death. He said that he felt the woman's parents blamed him at the time - "and I think they still do".
Reflecting on this past turbulent year, he refers again to The West Wing: "It was fascinating, looking at the drama of a rather complicated public institution and its communications operation. It's so consoling to watch those episodes when something goes terribly wrong - you know the president says something that is misinterpreted . . . and you think, 'Now what does that remind me of?'"
* "Rowan's Rule: the Biography of the Archbishop" by Rupert Shortt is published by Hodder & Stoughton (£20)