House of Lords: Archbishop asks about Democratic Republic of Congo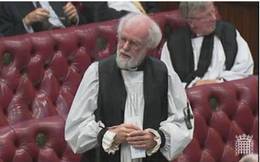 Thursday 19th July 2012
In the House of Lords on Thursday morning, the Archbishop of Canterbury, Dr Rowan Williams, asked a supplementary question to an Oral Question by Lord Chidgey about the situation in eastern DR Congo.
Lord Chidgey's question was "to ask Her Majesty's Government what assessment they have made of reports that mutineers in the eastern part of the Democratic Republic of Congo have received assistance from foreign military officials."
The Archbishop's question follows:
My Lords, I am very grateful for the opportunity to ask a question in this particular context because the plight of Congo is well known, I think, to everyone in this House. The issue of regional cooperation has already been flagged indirectly in what has been said, and one of the questions I should like to ask is to do with what Her Majesty's Government is doing to foster a broader regional engagement in this – a strategic engagement, involving more than simply the Governments of Rwanda and Congo.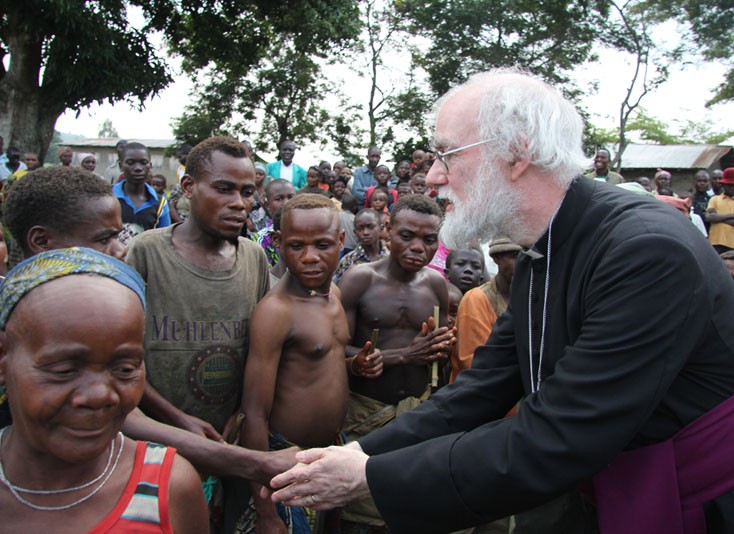 And as part of that regional question, I am very concerned about one particular issue - which is a cross-border one in the region - and that is the plight of the indigenous peoples, the indigenous minorities such as the Batwa. Twelve months ago I was in Congo myself. I met a Batwa community and was dismayed to find what little attention was given to their plight by some of the local authorities, especially from the United Nations. Is the Government aware of this?
Lord Howell of Guildford, Foreign Office Minister, responded:
I am very grateful to the most reverend Primate for his question about the regional aspects, which are vitally important.
Can I answer him in this way? Firstly, that my honourable friend Mr Bellingham, the Parliamentary Under-Secretary concerned with African matters, was at the African Union conference last week and was talking to regional leaders in detail all the time. Secondly, we have been promoting the idea of regional dialogue between the countries concerned. Thirdly, we are of course the third largest humanitarian donor in trying to grapple with this situation. Fourthly, there is the matter that my noble friend raised of the Great Lakes group and their movement towards the idea of detailed regional cooperation – the involvement of all the key players in the region in solving this problem themselves.
So the regional aspect is very important and I fully agree with the most reverend Primate that this is what we should concentrate on.
As to the cross-border issue, which was his other question, that is very serious and we are looking at it very closely.