Holy Week Lectures on St Paul at Canterbury Cathedral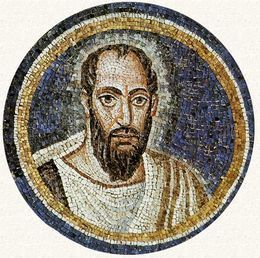 Wednesday 4th April 2012
The Archbishop of Canterbury, Dr Rowan Williams, delivered a series of three Holy Week Lectures on the theme "St Paul: the Man and his Letters".
The lectures took place in Canterbury Cathedral on 2nd, 3rd and 4th of April.
Listen to Lecture 1 here [50Mb, 52 mins]
In his first lecture, "Outsiders and Insiders: Paul's Social World" the Archbishop draws from the book of Acts and St Paul's letters to talk about the world in which Paul lived - a cosmopolitan world held together by the Greek language and the authority of the Roman Emperor, but where universal human rights and dignities did not exist.
Listen to Lecture 2 here [46Mb, 49 mins]
In his second lecture, "The Universal Welcome: Paul's Disturbing Idea", the Archbishop talks about Paul's concept of a new kind of community where the powerful divisions existing within society no longer matter.
Listen to Lecture 3 here [46Mb, 49 mins]
In the third and final lecture, "The New Creation: Paul's Christian Universe", the Archbishop considers the process by which Paul came to understand that Jesus, one of his own contemporaries, was in fact the image of God.