Archbishop supports early intervention youth work on visit to St Peter's, Harrow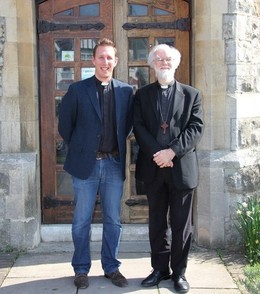 Revd Will Van Der Hart and Archbishop Rowan
Thursday 29th March 2012
Archbishop Rowan Williams visited St Peter's Church in Harrow, North West London, to learn about some of the local projects supporting good mental health in young people.
The visit was arranged as part of the Archbishop's ongoing concern with the issues around young people's mental health. Archbishop Rowan signed the Time to Change declaration in February 2012, supporting their work to reduce stigma and discrimination affecting people with mental health difficulties.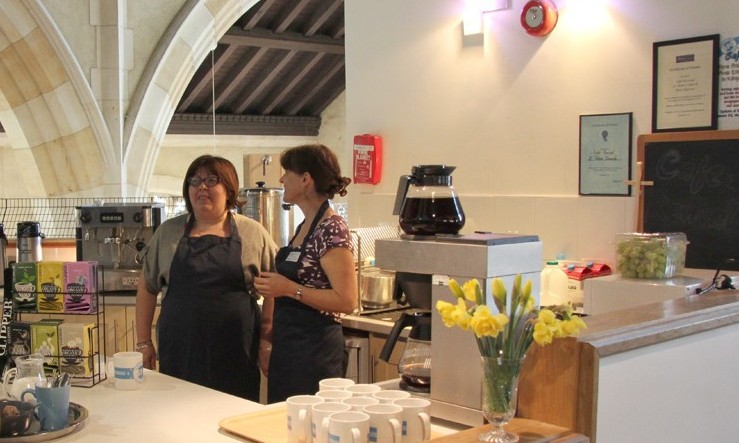 St Peter's Church was recommissioned as a church more than 20 years ago after previously being made redundant. An important resource for the local community, the building is is bright and welcoming with a nursery on the ground floor and the main worship space and an excellent café in the gallery. The church buildings also provide a home to St Peter's Medical Centre, a Christian GP surgery offering the full range of NHS care. St Peter's Church is currently the spiritual home of several local youth workers, some of whom had been asked to talk with the Archbishop about their work.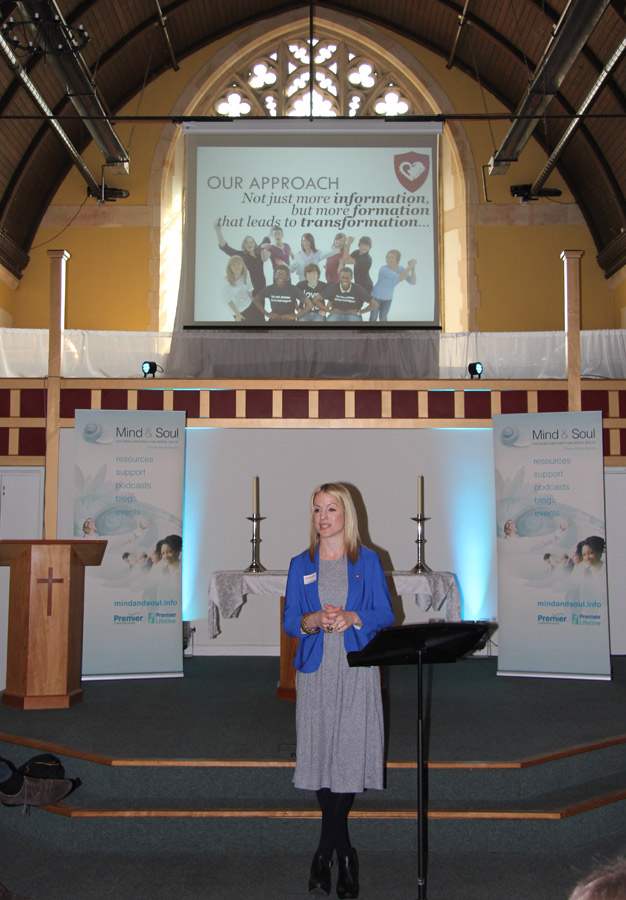 The Archbishop met representatives from Ignite, the Romance Academy and the Space project. These programmes work locally with young people, helping build self-esteem as the foundation for making good decisions in life.
Ignite works with young men in gangs, encouraging them to develop a sense of identity beyond gang membership. Romance Academy gives young people a safe space to consider the decisions they make in relationships. And the Space project provides a listening service for young women facing difficulties with school or family.
These three Christian projects all work with young people of any faith or none, inspired by Christian teaching about God's love for all people, and without asking or expecting those they support to share that faith themselves.
Archbishop Rowan commended the service these projects offer their local community. He spoke of the importance of growth for young people and also for churches.
"Human beings grow, and we have to be aware, in society and in the church, of what stops people growing. We need to take young people as they are, not just treating them as 'potential adults', but not as 'perpetual children' either. And that's the challenge and excitement of being alongside young people – recognising what healthy growth looks like, and helping them move on confidently to the next stage of life."
---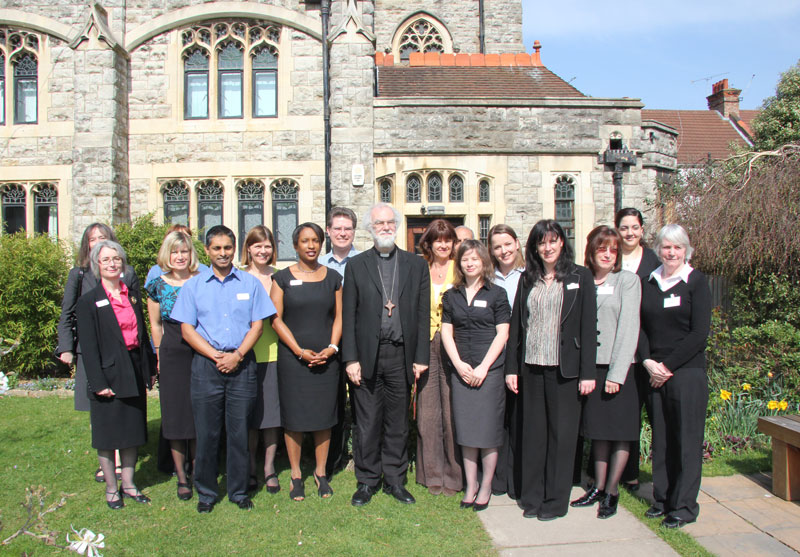 Staff of St Peter's Medical Centre, currently celebrating 20 years as an NHS practice.