Waldo Williams - Poetry and Peacemaking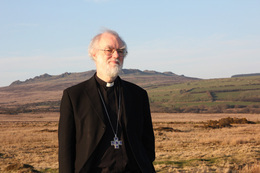 The Archbishop at the Waldo Williams memorial site in Mynachlog-ddu
Friday 23rd March 2012
The Archbishop of Canterbury delivered the Waldo Williams Society's annual lecture in Pisgah Congregationalist Chapel, Pembrokeshire, and talked about the poet's desire that people should live together in peace.
Waldo Williams (30th September 1904 – 20th May 1971) was one of the leading Welsh language poets of the twentieth century. He was also a notable pacifist and anti-war campaigner.
The Archbishop's lecture, 'Poetry and Peacemaking', spoke about Waldo Williams' protests against the Korean war, compulsory military service, and the military installations that the British government was introducing in many parts of rural Wales. One of Williams' greatest poems, Mewn dau gae (In two fields), was written about such an installation in the Preseli Hills.
In talking about Waldo Williams' poetry, the Archbishop said
What comes first in the universe is connectedness - recognition. In that sense, the enterprise of poetry is taking us to the level of primordial language, primitive language; ultimately, the Word of God - the speech which underlies our humanity, indeed our very being.
Listen to the Archbishop's lecture on Waldo Williams [20Mb, 42 mins]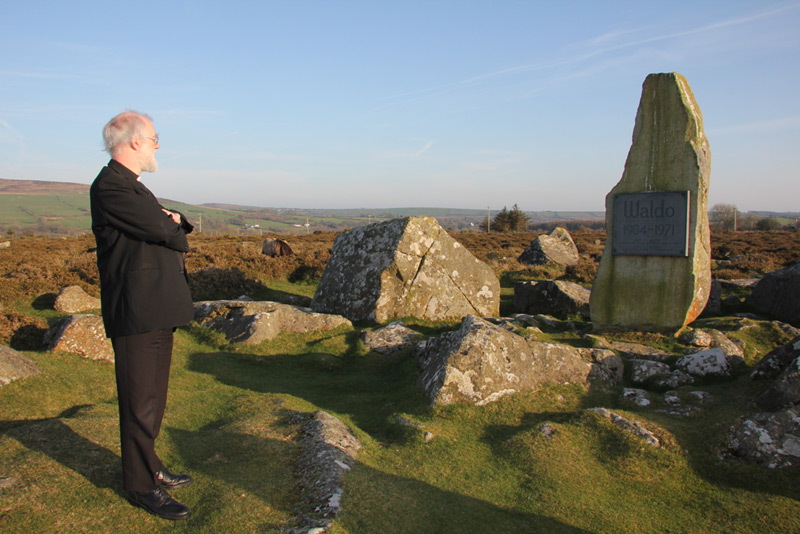 The Archbishop of Canterbury at the Waldo Williams memorial stone in Mynachlog-ddu.