Archbishop's statement on resignation of the Dean of St Paul's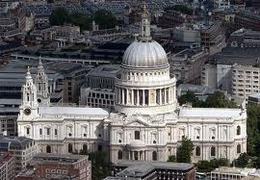 Monday 31st October 2011
The Archbishop of Canterbury has issued the following statement on the resignation of the Dean of St Paul's:
"The announcement today of the resignation of the Dean of St Paul's, coming as it does in the wake of the resignation of Canon Giles Fraser last week, is very sad news. The events of the last couple of weeks have shown very clearly how decisions made in good faith by good people under unusual pressure can have utterly unforeseen and unwelcome consequences, and the clergy of St Paul's deserve our understanding in these circumstances.
Graeme Knowles has been a very distinguished Dean of St Paul's, who has done a great deal to strengthen the pastoral and intellectual life of the Cathedral and its involvement in the life of London. He will be much missed, and I wish him and Susan well in whatever lies ahead."
The Archbishop also said:
"The urgent larger issues raised by the protesters at St Paul's remain very much on the table and we need – as a Church and as society as a whole – to work to make sure that they are properly addressed."