Visit to St Augustine's Mission in Manicaland, Zimbabwe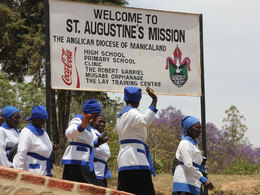 Monday 10th October 2011
During their trip to Manicaland, Zimbabwe, the Archbishop of Canterbury and his fellow bishops paid a pastoral visit to St Augustine's Mission in Penhalonga to show solidarity with the Sisters who been targeted with persecution over the last two years.
A dozen demonstrators had gathered to block the main gate, so the party left their vehicles and climbed the hill on foot to reach the convent.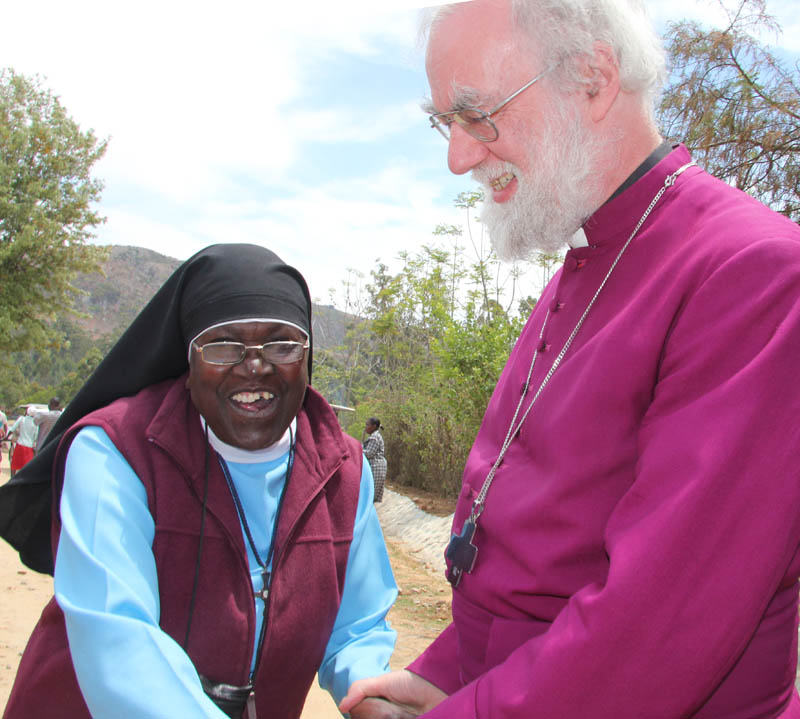 The Sisters were overjoyed to see the group and lead them to the Chapel of Rest where the Archbishop prayed for peace and resolution so that the Sisters could once again carry out their ministry within their mission station. Until two years ago, St Augustine's Mission played a key role in the community, running primary and secondary schools, a health clinic, the Mission chapel, and dormitories for children who had been orphaned or abandoned due to poverty or remarriage (boy children of first marriages are sometimes evicted from the family home when their mothers remarry).
Over the last year or so the Sisters have been increasingly denied access to their facilities where they have historically ministered to the psychological, spiritual and practical needs of children in the area. The Sisters have been allowed to remain in their lodgings and to use their private chapel, and they continue to run an orphanage for around 20 boys. However due to persecution, often violent, they are no longer able to participate in the life of a fully-functioning mission station.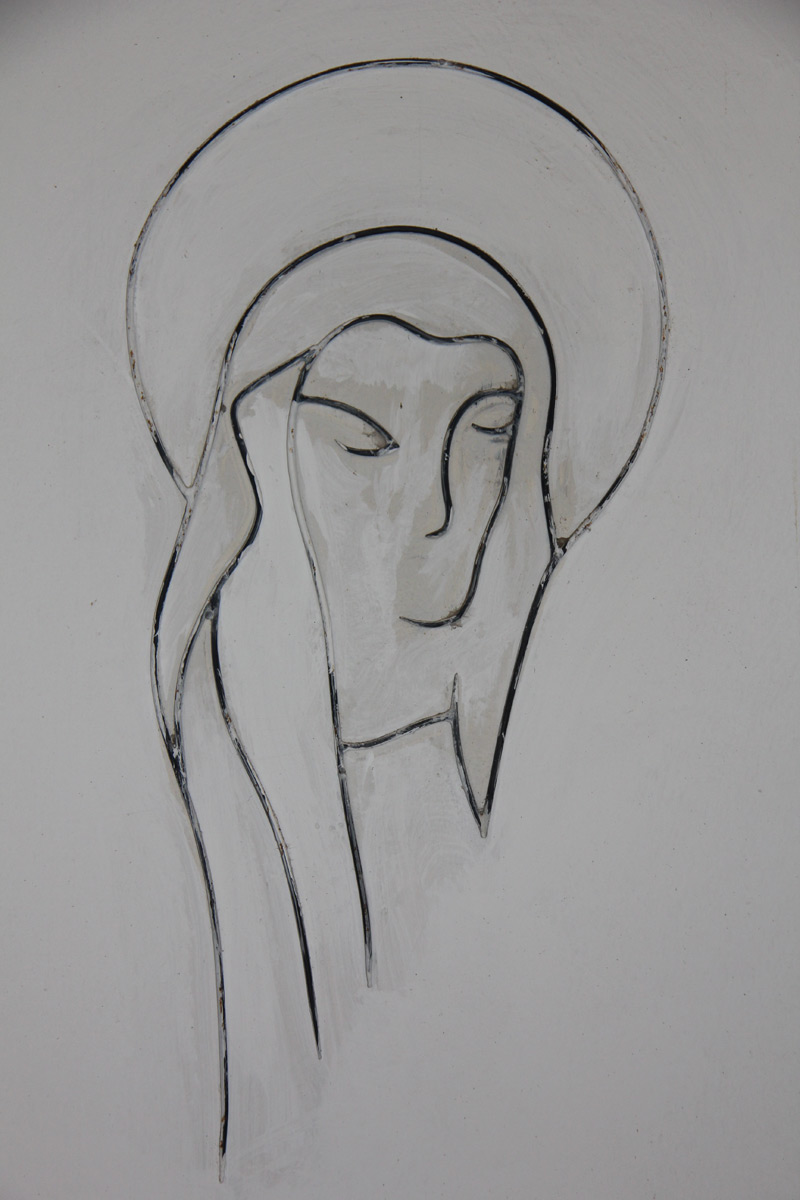 During 2011 several sisters from St Augustine's Mission were arrested, along with diocesan projects chaplain the Revd David Magurupira who was dragged from the Chapel of Rest as he was about to consecrate the Eucharist.. The group was held in a windowless prison for a day and denied food and water. Many of the Sisters were in their sixties, seventies or eighties, but despite their fear they sang songs of praise and thanksgiving during the incarceration, much to the astonishment of the prison guards.
Right: A charcoal drawing from the wall of the Chapel of Rest, St Augustine's