A Prayer for Peace in Our Communities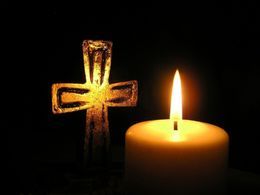 Thursday 11th August 2011
The Church of England has published A Prayer for Peace in Our Communities online.
It reads:
Gracious God,
We pray for peace in our communities this day.
We commit to you all who work for peace and an end to tensions,
And those who work to uphold law and justice.
We pray for an end to fear,
For comfort and support to those who suffer.
For calm in our streets and cities,
That people may go about their lives in safety and peace.
In your mercy, hear our prayers,
now and always. Amen
The Bishop of London has issued a statement on the riots to clergy and churches.
The Bishop of Southwark, also the Bishop of Urban Life and Faith, has issued a statement appealing for calm.
Churches around the country are ministering to their communities at this time, providing a place for quiet prayer and reflection and helping to support local people. Bishops and priests have been out in their communities, meeting and listening to people, and offering comfort and support.
Click here for more information about local church responses at the Church of England website.