Archbishops of Canterbury and Congo Urge for Global Action on World Malaria Day 2011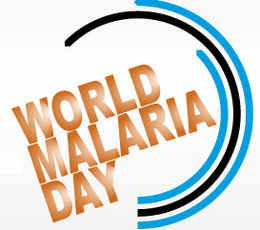 Monday 25th April 2011
The Archbishop of Canterbury, Dr. Rowan Williams, and the Archbishop of the Democratic Republic of the Congo (DRC), Most Reverend Henri Isingoma, have spoken out on the BBC World Service to mark World Malaria Day 2011.
Dr Williams gave his first global address on malaria one year ago. Today, on BBC Network Africa, he brings a new message of hope and a plea to maintain the momentum to save lives from malaria, a preventable disease that claims the life of a child every 45 seconds.

The interview comes as Dr Williams prepares to visit to a series of African countries affected by malaria later this year. He says: "The fight against malaria has now become a real priority for the Church worldwide and especially churches in Africa. We are seeing that ending deaths from malaria is a goal which we really can achieve. Take Namibia, deaths have been cut by 95% in the last decade and the country is now aiming for malaria elimination by 2020".

The last decade has seen strong progress on malaria with over one third of malaria endemic countries successfully cutting malaria cases by 50% or more. This corresponds to a massive international effort to expand access to improved malaria prevention, accurate diagnostics and appropriate treatment. However, there is still much left to do. Today malaria remains a major global health challenge, claiming over 780,000 lives every year, with more than 90% of these deaths in Africa. Yet malaria is preventable and treatable. Every life lost is needless.

Dr. Rowan ends his interview highlighting the means available to address malaria: "God has given us the mental and intellectual tools to deal with malaria: medication, drugs and means of prevention. We need now really to ask for God's help in sharpening our intelligence in responding to this opportunity to make malaria no more".

Archbishop Isingoma of the DRC was in London on a recent visit to Lambeth Palace when he recorded interviews for the BBC French for Africa and Swahili services, also broadcast today. The Archbishop knows all about malaria, having contracted the disease many times himself. He spoke on behalf of his country, one of the largest and most populated in Sub-Saharan Africa where over six million cases of malaria are recorded each year, and where malaria remains one of the biggest killers of young children, accounting for an estimated 40% of deaths. Archbishop Isingoma also talked about the challenges faced by those in his parishes who cannot afford to buy protective mosquito nets as well as the need for ongoing education about how to prevent and treat malaria.