School of the Resurrection visit to Lambeth Palace
Monday 27th June 2011
Lambeth Palace welcomed pupils from CofE School of the Resurrection, Manchester, when they visited the Archbishop on Monday 27th June.
The pupils had been corresponding with the Archbishop of Canterbury, Dr Rowan Williams, throughout the school year, and although Dr Williams had just arrived home that morning from a trip to Africa, he was delighted to spend time with them.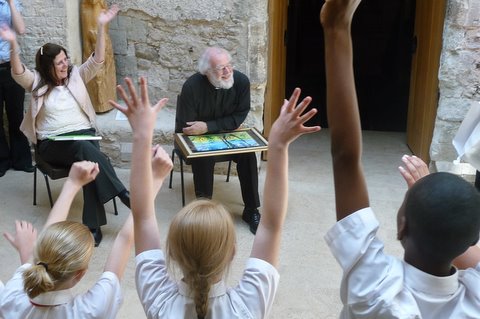 The pupils brought with them a special gift - a painting by student Success Anyanwu, which Success presented to the Archbishop during the course of the visit.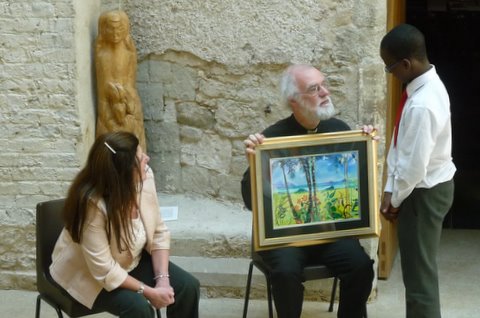 This was not the first piece of Success' artwork to become part of the Lambeth Palace collection. Another of his paintings was recently hung in the Palace's Atrium, and shows the School of the Resurrection pupils who have been "letter writers to the Archbishop" in the last few years.
As well as thanking Success for his artwork, the Archbishop was also able to wish him a Happy Birthday.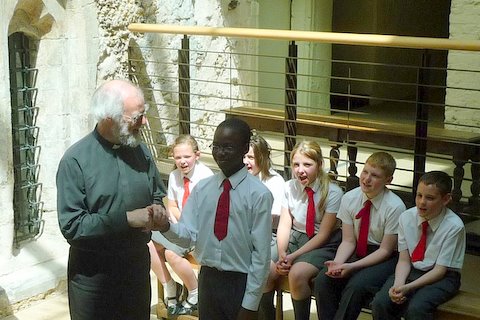 View the gallery on the right for further photographs of the visit.